SIMPLE: Everything is ready! We recommend establishing a learning ritual by showing kids the video three to four times a week via a web link. As a bonus, each video also comes with a learning sheet, resources, and printable exercises on the platform.
FAST: 2 minutes to set up and introduce the week's topic, and you're off and running with the 10-minute or so video.
EFFECTIVE: Evaluations have shown excellent results in comprehension, retention, and oral (re)production, as well as in the enjoyment associated with learning.
A MOMENT OF JOY: Without coercion or special expectations, foreign language lessons are a moment of joy and sharing with students, as testimonials show.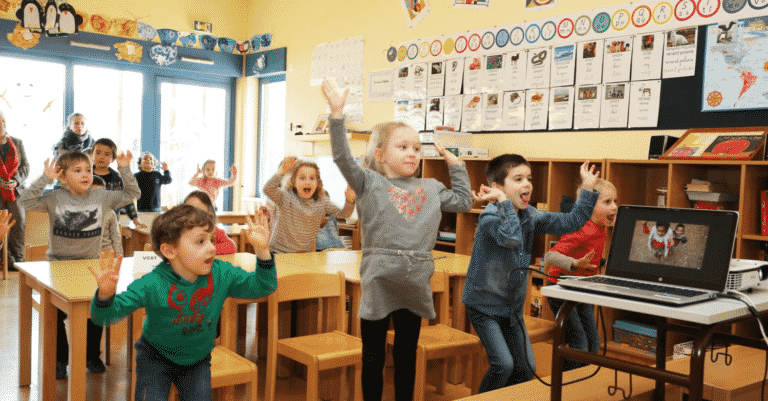 Photo from class – school in Mulhouse. Photo credits:   L'Alsace – Jean-François Frey