The 2 English programs at small prices 🇬🇧
developed by a committee of experts in linguistics and Montessori
A protected and registered pedagogical innovation ©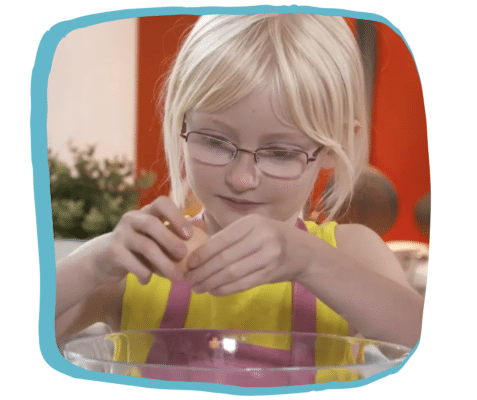 Year 1
Every week, your kids discover a new topic, reinforce their learning through games and get to know the Kokoro Kids.
After the first 12 months, your children can express themselves with 250 words and simple sentences.
With the right accent!
Content Year 1:   28 videos + 8 bonus + games and activities
Examples of topics covered: My name is, Numbers,
Colors, Breakfast, I like, Good night, Emotions, At school, Guess who I am, In the garden…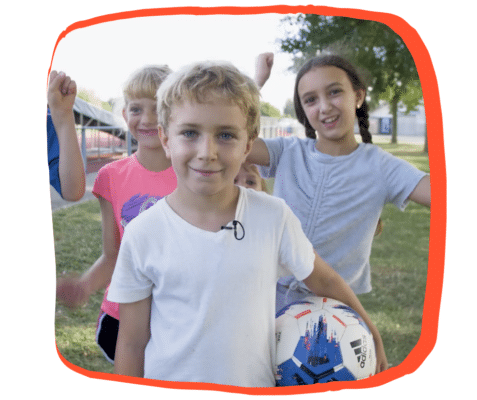 Year 2
From the end of Year 1, you can continue on the Year 2 programme at a reduced price and without interruption.
The Kokoro ritual is now well established in your family.
Kokoro Kids from all over the world have grown up and continue to invite them into their daily lives and games.
The Year 2 program reinforces the vocabulary of Year 1 and covers 250 additional words.
Content Year 2
: 28 videos + 8 bonus + games and activities
Examples of topics covered : Sports, My house, Time, In the morning, Scientific experiments, Let's camp, In the morning, All different, all the same, …
The Pack "Year 1 + 2", the choice of demanding parents:
After 24 months, your children have become familiar with 500 words of English
and have acquired a confidence in languages that will serve them well for life.
I choose my formula:
Every week, your kids meet Estelle, Joshua, Amélie and all the others!
How it works:
You will watch 

one video per week

 of about 10 minutes through our secure platform.
Every video should be watched 3 times, this is important for a correct assimilation of the vocabulary and the accent!
Every session will include some games to be done together to assimilate the concepts learned while having fun.
All the videos will start with 

some  movements

 in order to help the child to focus.
In one year, the child

will learn 250 words and expressions

 in French with a perfect accent, thanks to the young, native French teachers.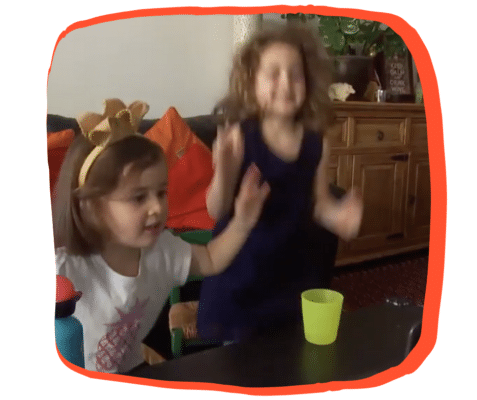 Giving your child a new language is giving him/her a gift for life ❤️
This pack contains :
✅ 56 videos to learn simple words and expressions
✅ Games to practice with your family and friends
✅ 16 bonus thematic videos
✅ Access to the program for 24 months or 36 months
Give the opportunity to your children to start
learning English from the earliest age
We will refund you after 30 days if you are not satisfied with our program.
I choose my formula:
Our commitment: 
For each subscription purchased, we offer a subscription to a family or school in difficulty. Because learning is shared!"
Nathalie Lesselin, founder of KOKORO lingua